The leaves are changing color, there is a chill in the morning air…..it can only mean one thing….it's pumpkin time again! And we love it! Can't figure out what to make to satisfy your pumpkin craving? Don't worry, you can find it here!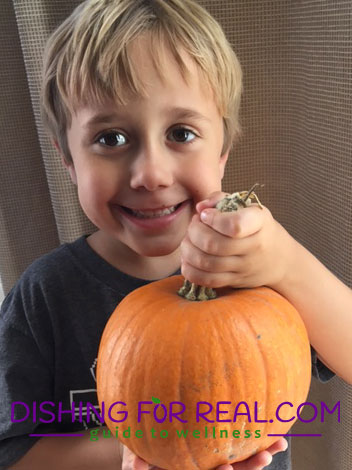 Pumpkin Chocolate Chip Cookies
Do you love chocolate chip cookies? Well you will love these pumpkin filled chocolate chip cookies even better. These are delicious any time of year! Pumpkin Chocolate Chip Cookies Recipe
Pumpkin-Almond Date Bars
If you have tried a LaraBar, this recipe will be very similar. It is so easy and just has five ingredients. No baking required to satisfy your pumpkin craving! Pumpkin Almond Date Bars Recipe
Pumpkin Spiced Coffee
No need for the drive through with this delicious coffee recipe. Control the ingredients yourself! This spiced coffee is a favorite of many and can be enjoyed all year long. Pumpkin Spiced Coffee Recipe
Pumpkin Chicken Chili
Yep, you read that right! Pumpkin pairs perfectly with the spices of this chicken chili and adds a thickness that will be sure to please everyone. Pumpkin Chili Recipe
Pumpkin Pancakes
Start your morning off right. Enjoy these pumpkin pancakes that are full of flavor and are even more delicious with a little pure maple syrup. Pumpkin Pancakes Recipe
Pumpkin Pie
It can't be the fall season without some pumpkin pie. Try this delicious, dairy free version that is full of flavor! Pumpkin Pie Recipe
Why should you love adding pumpkin to your diet?
Here are a few reasons for you love your pumpkin.
Pumpkin contains beta carotene, which is an antioxidant that can help with cancer prevention.
Eating pumpkin can help your eyes because it is a great source of vitamin A
Fiber is also something that pumpkins offer. Fiber has many benefits including improving digestive health, managing blood sugar, and aiding in weight loss because it helps you feel fuller longer.
Pumpkin is a great source of vitamin C, which helps build a strong immune system.
Adding pumpkin and all of its potassium will help with muscle strength, nerve function and heart health.
Make sure to try all of the pumpkin recipes and tell us which one is your favorite.
References:
http://www.cancer.gov/about-cancer/causes-prevention/risk/diet/antioxidants-fact-sheet#q2
https://www.nlm.nih.gov/medlineplus/ency/article/002400.htm
http://ndb.nal.usda.gov/ndb/foods/show/3142?manu=&fgcd=
http://www.ncbi.nlm.nih.gov/pubmed/15018247
https://www.nlm.nih.gov/medlineplus/potassium.html